Streamline Receiving with Teardown Manifest Tracking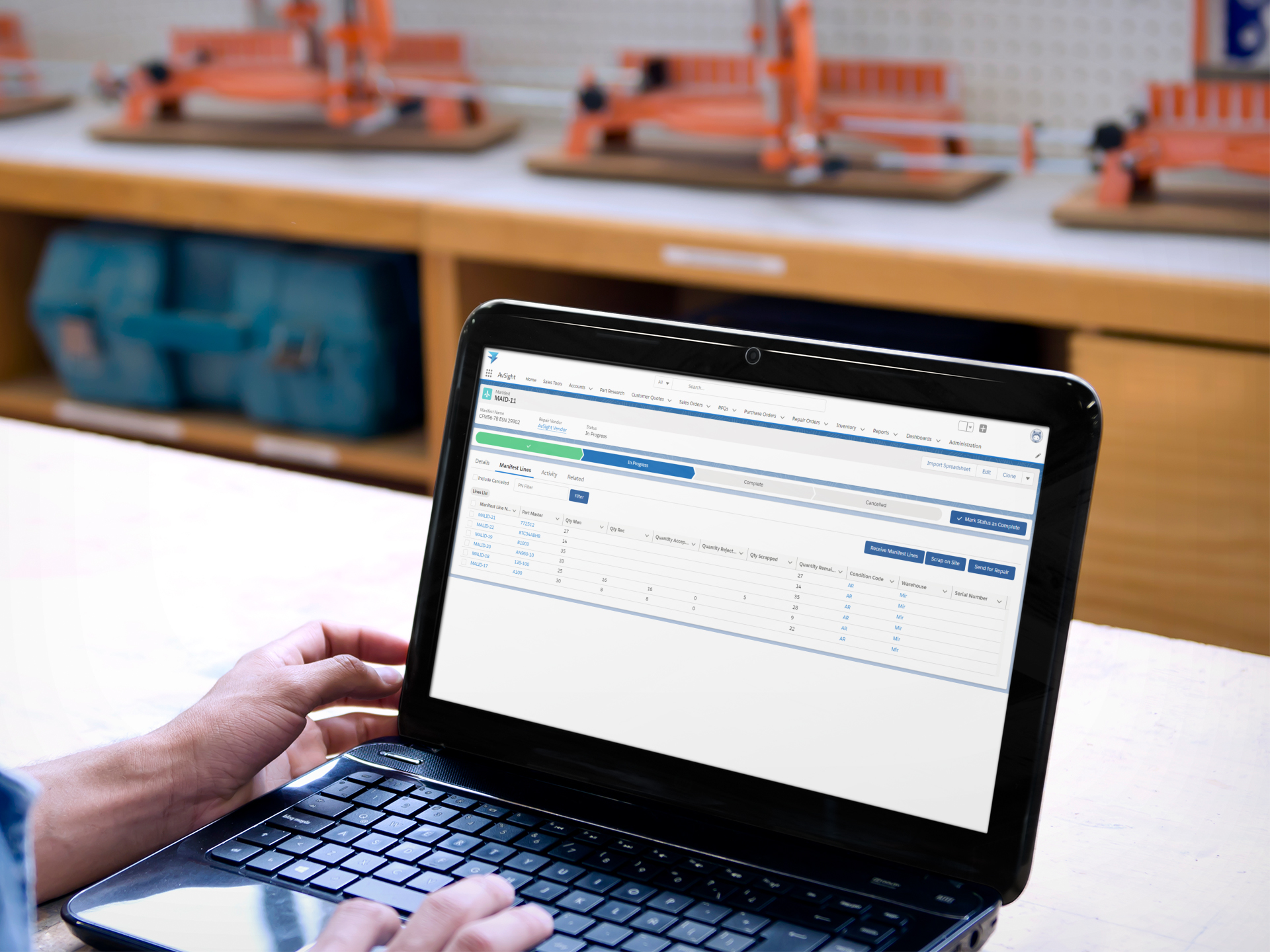 When you're dealing with hundreds, if not thousands of parts, how do you make sure that nothing is disappearing into the ether? AvSight's latest update has the answer – Teardown Manifest Tracking. 
Accurate tracking is as simple as uploading a manifest from your teardown vendor. You can then use the manifest to track numerous functions.

Never fiddle with another lengthy spreadsheet – receive items against the manifest directly within AvSight.

Do you often drop ship parts? You can easily pre-receive them for sale and drop ship them directly to your customer.

Maybe you'd like your teardown vendor to scrap items on site. Update them as scrapped, right from within the manifest. You can even choose to scrap a limited number of units of the total received. 

When items are sent for repair, the system automatically generates a repair order containing the selected parts. No need to manually create dozens of ROs!
Once you've performed an action, lines are automatically marked as "complete" making it easy to see which line items still need to be handled.

When you're done, you can reconcile the manifest, ensuring that every part is accounted for. 
Teardown Manifest Tracking also improves security and reduces the likelihood of human errors.
Security settings can be assigned to make sure employees only have access to the functions needed to perform their roles.
The system automatically recognizes when a repair order is manifest attached, so maintenance and operations employees do not have to make changes to their normal procedures.
Check out more updates on our blog, and connect with us on LinkedIn to keep up with the latest AvSight news.
Experience AvSight for Yourself
Request a demo to see how our next generation aviation platform can give your company a competitive edge.
Request A Demo