Aviation's Most Advanced ERP is Getting Even Better
New Updates are Coming to AvSight!
AvSight is excited to announce the Sequoia 5 update, coming to our platform in the next few weeks. This update includes more than 220 enhancements, including robust new features and upgrades to current features.
To introduce these highly anticipated features, we'll be hosting a complimentary webinar on Thursday, August 20th at 1:00pm EST. Join us to be among the first to see these upgrades in action.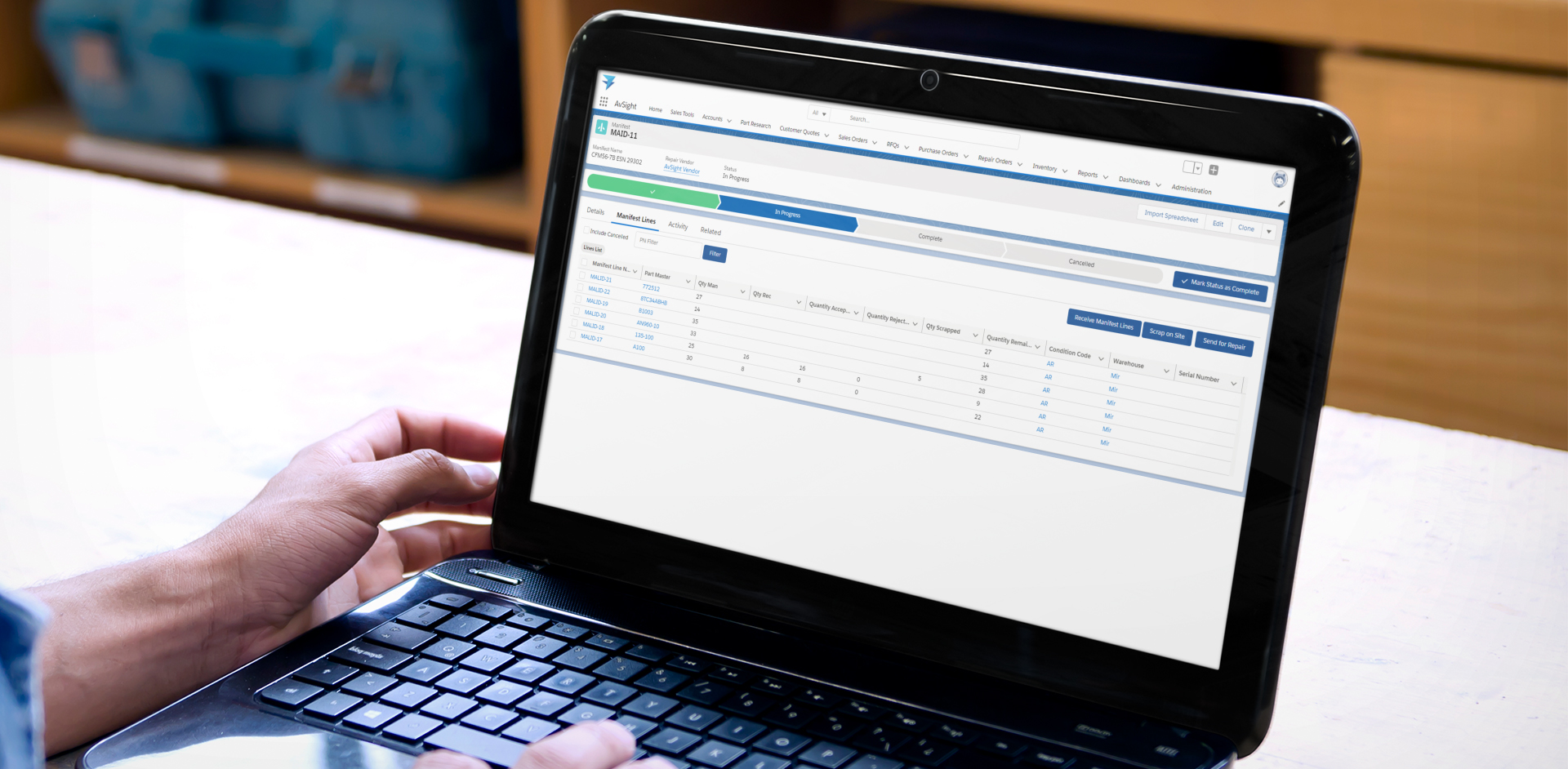 Curious about these updates? Below are just a few of our favorites.
A fully customizable "in-app" analytics module thatallows you to create custom metrics.
Upload a manifest from the teardown vendor, and receive against, drop-ship, or scrap on site to ensure that every part is accounted for.
Account Engagements
Track Site Visits, Trade Show engagements, and provide visibility around all communication & engagements to your customers and vendors.
Quote 360 Upgrades
Numerous upgrades to the Quote 360 tool including full integration into Parts 360 metrics.
Dynamic Screen & Actions
Screens & Buttons can now be dynamic. Simplify the screens to only show relevant information at the right stage.

Experience AvSight for Yourself
Request a demo to see how our next generation aviation platform can give your company a competitive edge.
Request A Demo