The AvSight Aircraft Maintenance Suite is Here
AvSight functionality for MRO is getting even better with the release of new functionality to support heavy MRO. AvSight version 6 includes a comprehensive suite of tools for aircraft maintenance including work packages, storage maintenance planning, publications, and support for multiple aviation agencies.
Work Packages
AvSight now supports work packages for aircraft and major components – improving workflows for heavy checks. The new work package module contains many popular features from our work order module, including the ability to build packages using templates. It also includes new functionality such as maintenance scheduling and publication management.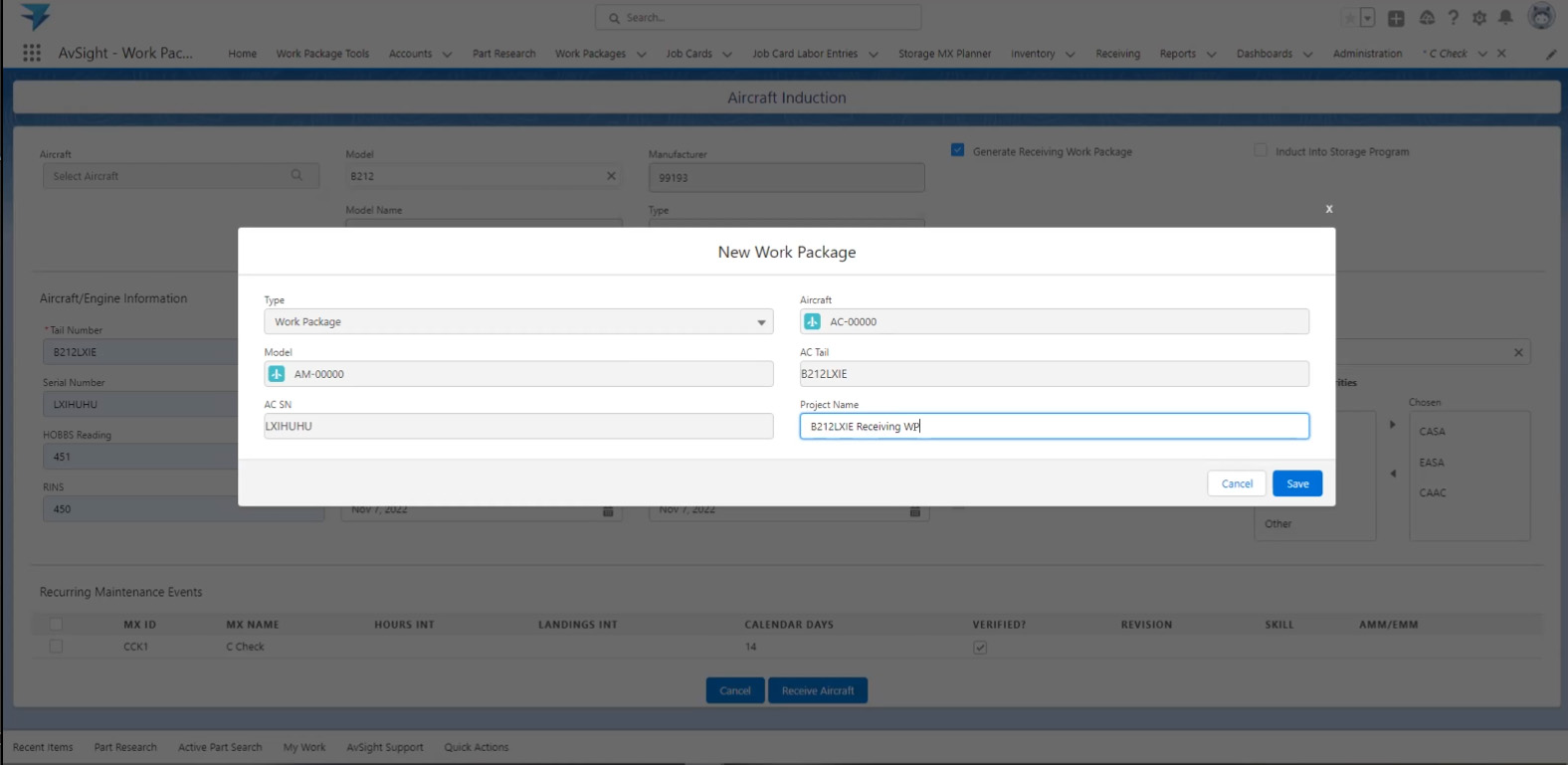 Mobile Compatible
An intuitive mobile interface allows techs to capture video and photo data for non-routines, clock in and out of tasks, manage tooling, access manuals, and more – using just a tablet or mobile phone.
Labor Entries
As users clock in and out of tasks, labor is recorded against those tasks, allowing for precise cost tracking.
Quality Control
The work package module includes automated checks that reduce errors and simplify the process of quality control. Fields can be set as "required" to prevent users from closing out a job that is missing needed information. Each task can be assigned skill sets, such as inspector, to ensure that the user completing that task is qualified to do so. Additionally, an audit trail is maintained for each action, making it possible to answer "who, what, and when" questions at a glance.
Storage Maintenance Planning
The new Storage Maintenance Planning module was designed to streamline storage and maintenance planning and operations. It supports both internal and customer maintenance management.
Scheduling
A highlight of the Storage Maintenance Planning module is a highly configurable scheduling calendar. It offers both a high level view of work scheduled at all hangars and more detailed views at an individual hangar or bay level.
Default times for each maintenance task can be configured including time required for the job, days out required for scheduling, and buffer days needed between jobs. Assignment of hangar and bay capabilities is also supported so you can make sure jobs are being scheduled for the locations best suited to the needs of the job.
The AvSight Aircraft Maintenance Suite at a Glance
Ready for heavy checks
Job Cards
Support for aircraft and engines as main components
Sub Work Order and backshop support
Completely mobile compatible
Built in quality control and audit trails
Skills selection
Build off of templates
Labor entries
Manual links
Storage Maintenance Planning
Comprehensive calendar tool
Supports days out and days between
Bay and hangar capability management
Storage maintenance planner
Recurring maintenance and maintenance program support
Customer and internal packages
Revision support
Integrated with Work Orders and Work Packages
Usable with Aircraft and Part Master Records
Enforcement Settings with options to ignore, warn, or disallow if no current publication exists
Support for temporary revisions
Expiration dates
Validation control
Manual reference points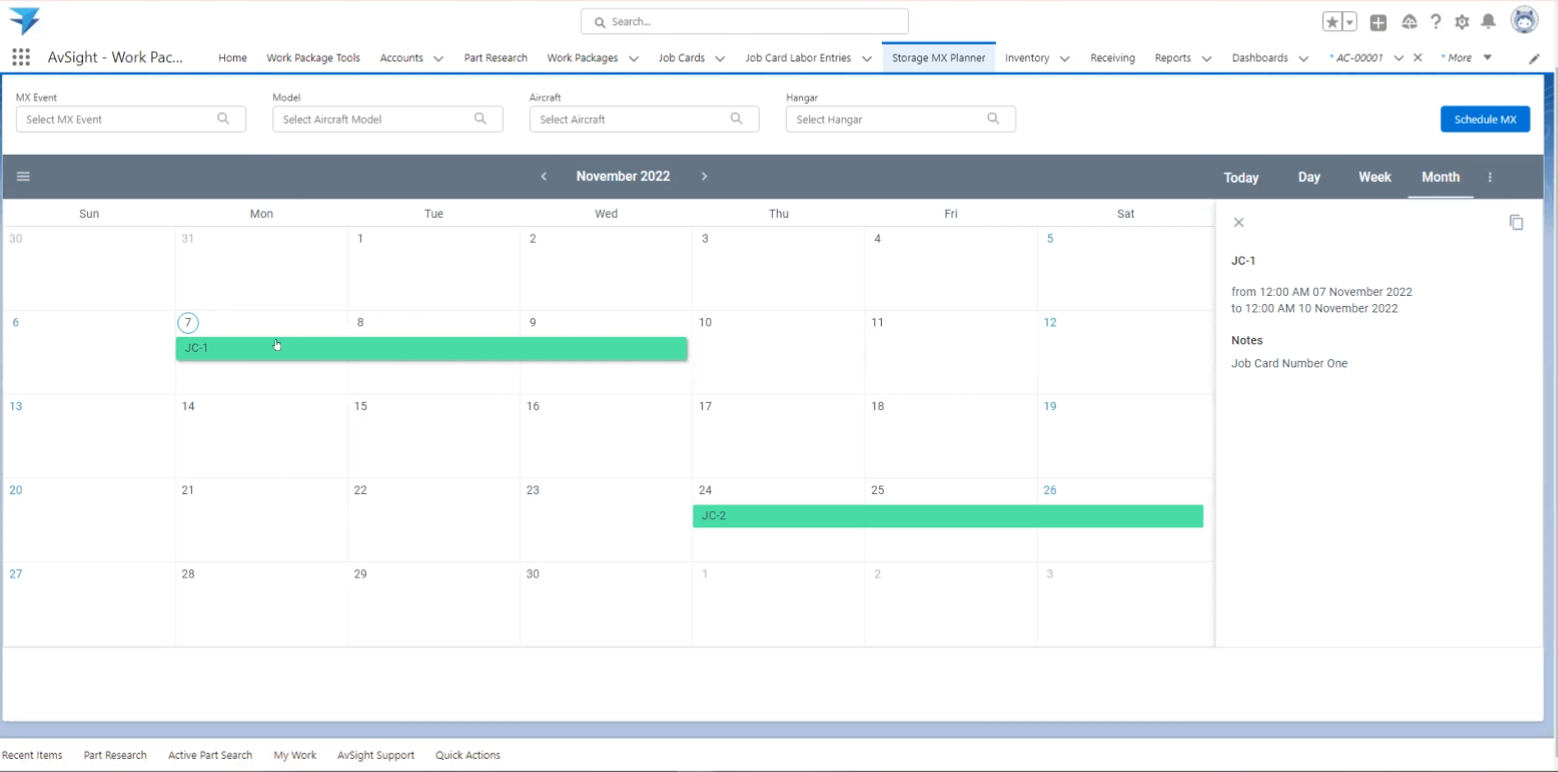 Maintenance Planning
Purpose built planning tools allow you to schedule recurring maintenance tasks for an aircraft or enroll it in a recurring maintenance program. Maintenance planning for stored aircraft is also supported.
Publications
The new Publications module makes it easy to be sure that you're always using the latest publication. In addition to storing current publication info, AvSight stores a version history so that you can easily reference which version was in use when a particular job was completed. Temporary publications and expiration dates are also supported.
A flexible notification system is in place that can warn employees if a current publication is not linked or even prevent them from starting a work package that does not have a current publication associated with it. All permissions can be configured for your unique business needs.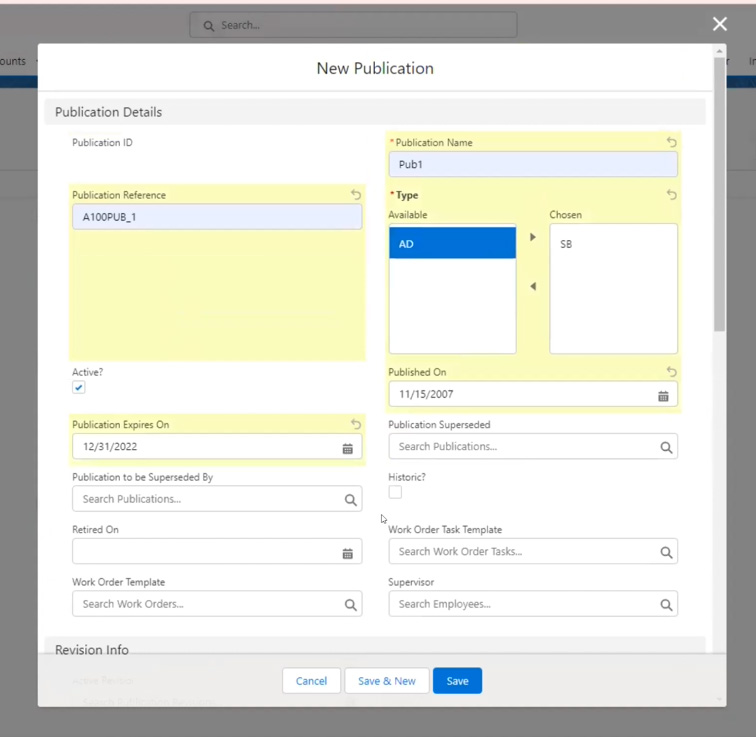 Support for Multiple Aviation Agencies
For companies with an international presence, manuals for multiple aviation authorities can be linked to a single work package.
Ready to put these new features to work? Current customers can contact AvSight support to learn more. If you're not using AvSight yet, schedule a complimentary demo to see how we can help you work smarter.
Experience AvSight for Yourself
Request a demo to see how our next generation aviation platform can give your company a competitive edge.
Request A Demo