AvSight for MRO
Tools Perfected for the Aviation Aftermarket
MRO facilities have very specific needs. From simplifying complex transactions to streamlining maintenance workflows, AvSight has just what you need to gain a competitive edge.

Explore Case Studies How Part 360 Works
Work Orders
Easily schedule and access end to end information of all work performed in the shop. AvSight's work order interface provides secure document tracking and ensures that techs only perform tasks for which they have the appropriate skill set – keeping you in compliance and eliminating errors. It also provides integrated billing, change orders, costing, and part management.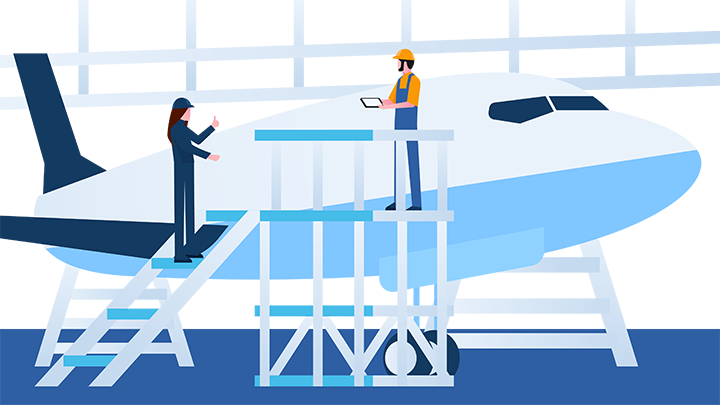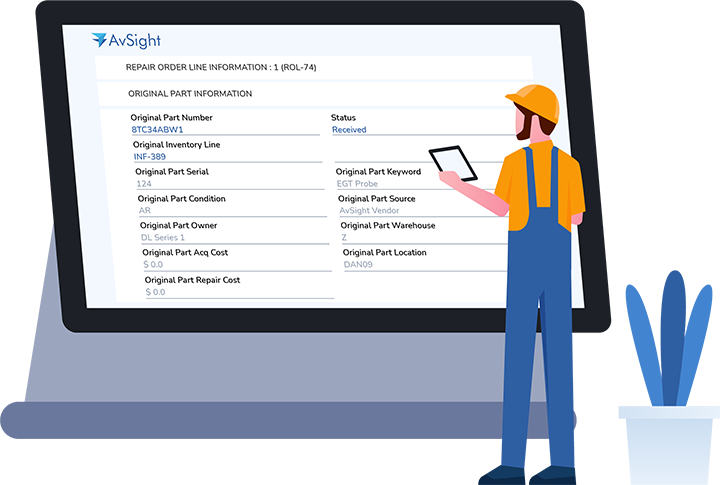 Repair Orders
Keep on eye on outside repairs. AvSight's repair order feature allows you to track and manage repairs in progress – even when they're out of your hands.
Mobile Technician
A fully paperless interface for managing work order tasks, tools, and repairs, Mobile Technician supports time tracking and materials management. Smart task management prevents multiple technicians from working on the same task unless authorized and allows for the creation of additional work order tasks or bills of materials on the fly if needed as a result of work being performed.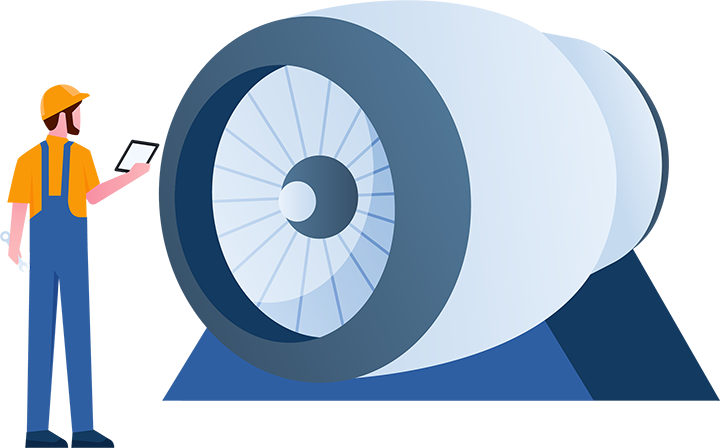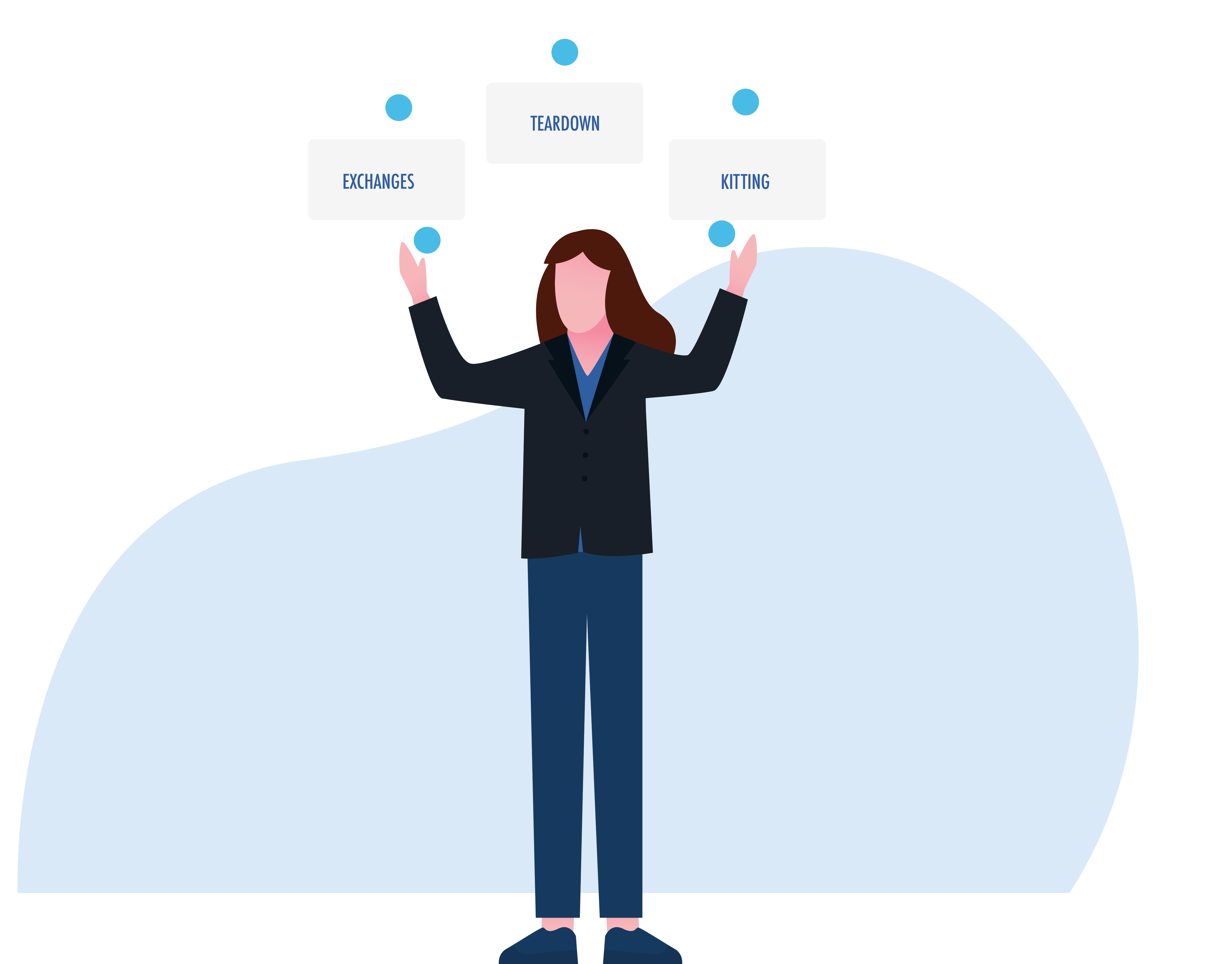 Complex Transaction Support
Juggling complex transactions is a thing of the past. Specialized tools for exchanges, kitting, teardown, and more, make these tasks simple to complete and completely trackable.

Teardown Manifest Tracking Support for Kitting
Part Research/Part360
Integrated part research and management tools eliminate the need to use multiple methods or maintain a manual inventory to gather key info. That means less time and less expense.

Explore Part 360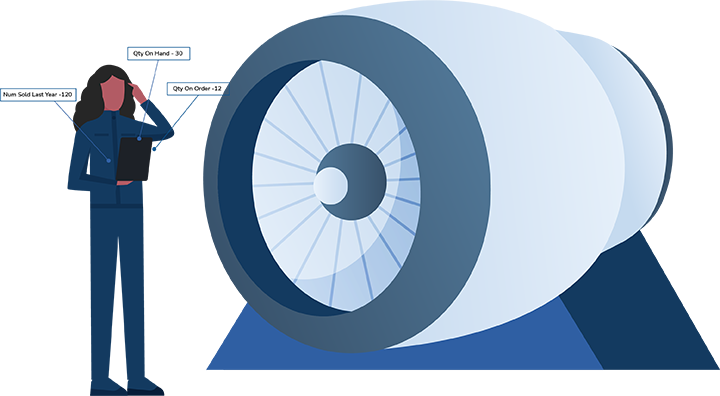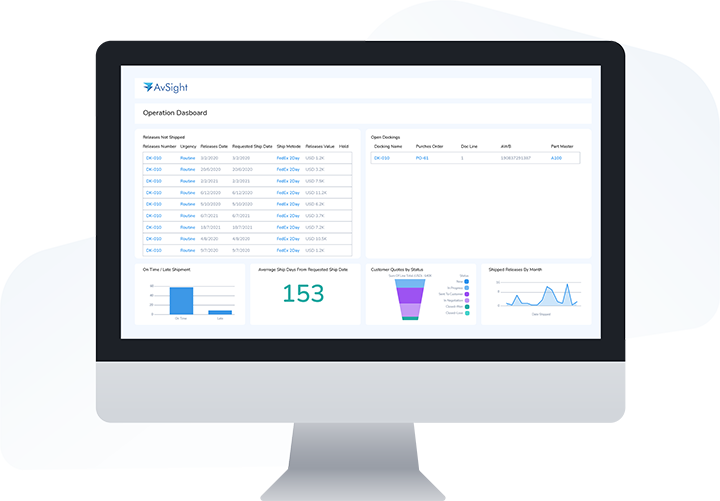 Reporting
Better reporting means better analysis, better analysis means better profits. Our user friendly reporting tools allow you to access real time data from right within AvSight.

More Data, Less Reporting