Feature Spotlight – AvSight Automation Tools
Are you or your employees doing the same thing over and over again? Maybe your sales process is more manual and difficult than you would like, or it's not as consistent as it should be. Using AvSight's automation tools, you can define processes and automate them so you can free your employees from manual repetitive tasks.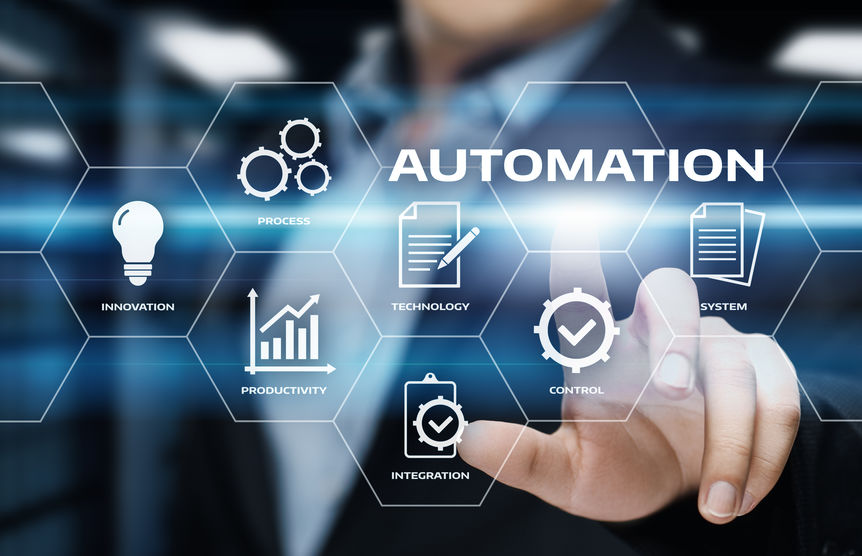 Examples of automation could include:
Product and Service Delivery Notifications
Paperless Document Approvals (PO, RO, Invoices, etc)
AP/AR Automation & Routing
Sales Automation (Followups, Routine Communication)
Pricing
Process Notifications (Received Material, etc)
AvSight, partnered with Salesforce, provides a number of easy to use tools built into the platform that don't require coding or any IT help. There are many different tools, but 2 are described below.
Process Builder
Many of the tasks you assign, the emails you send, and other record updates are vital parts of your standard processes. Instead of doing this repetitive work manually, you can configure processes to do it automatically. Process Builder helps you automate your business processes and gives you a graphical representation as you build it.
For example, the process below automates the quote follow-up process to ensure that it follows a possible corporate sales process.
Processes can be simple, or complex using multi staged and time scheduled actions. All of this can be managed and automated just using simple graphical tools.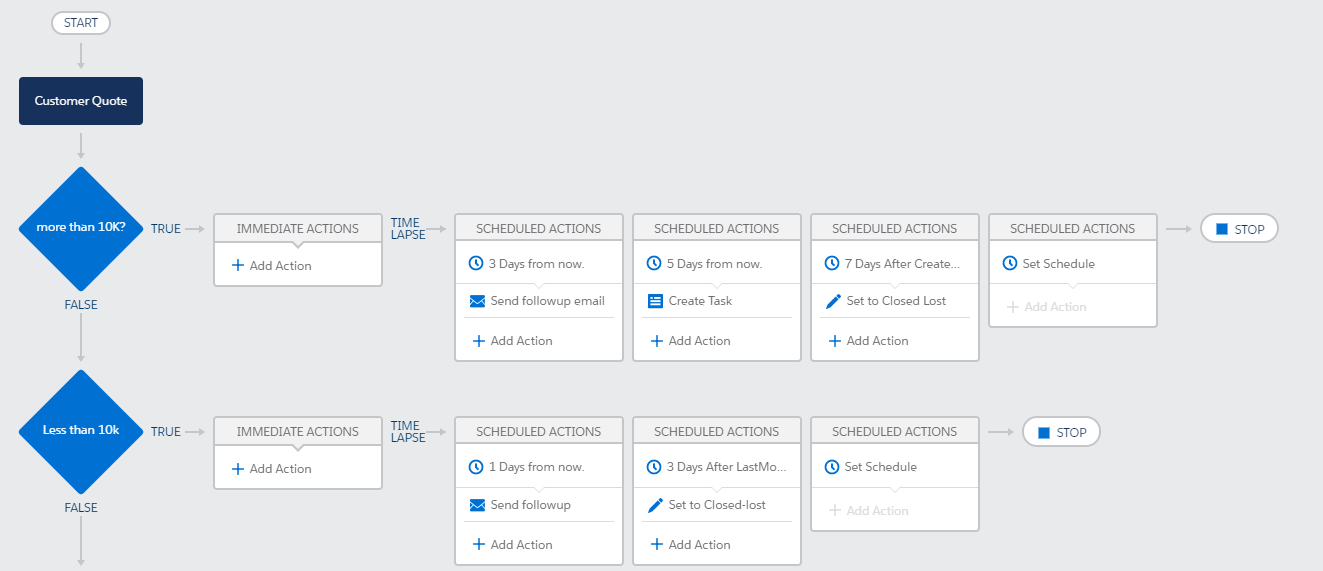 Flows
Flows are an incredibly powerful tool for automating processes and defining business processes within AvSight. Flows can be launched from any AvSight screen and can be used for collecting data or a guided tutorial wizard with screens. Flows can also be completed automated with no interaction, for requirements like complex Customer Quote routing, pricing determination, or Quote Score calculations. These flows can be defined graphically rather than writing code or asking your IT department for help.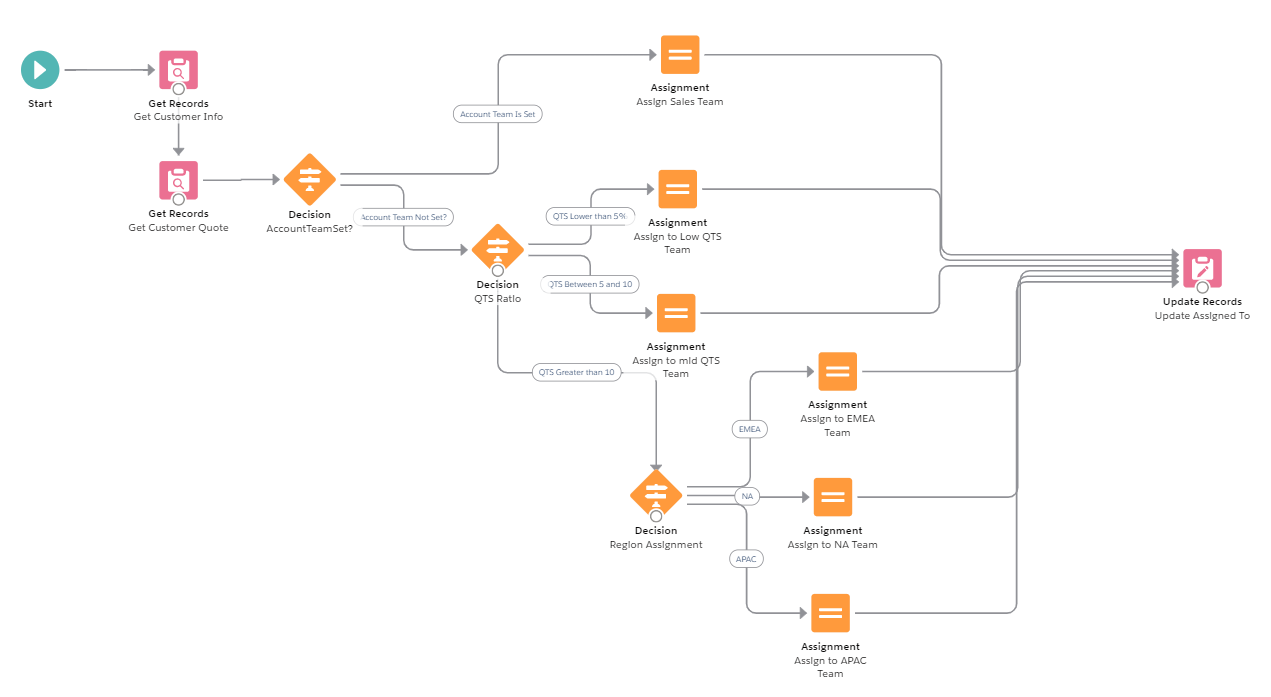 These are just a few of the possibilities and features within the AvSight automation tools. For a more detailed discussion or demo, please contact your Account Executive or schedule a demo today.
Experience AvSight for Yourself
Request a demo to see how our next generation aviation platform can give your company a competitive edge.
Request A Demo