Customize AvSight for Your Business
Have you taken the opportunity to customize the features available in AvSight in order to adapt the platform for your current business needs?
Many of our customers have taken advantage of the platform and have dedicated internal Salesforce Administrators that know how to best leverage these tools.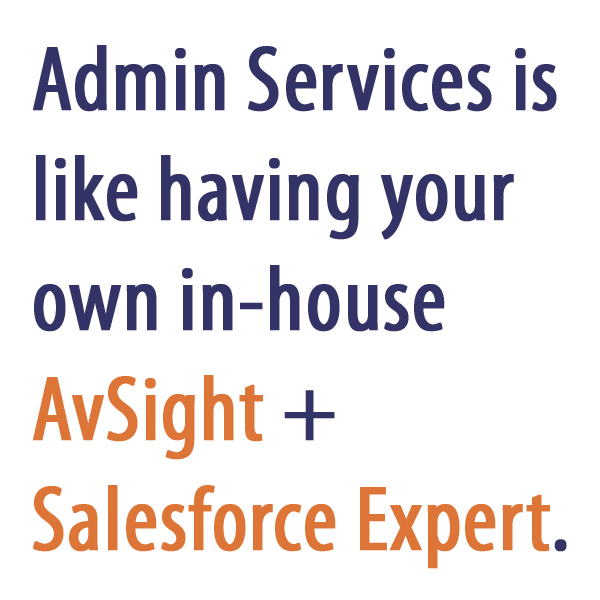 If you don't have the resources or expertise in house to do this, AvSight's new platform customization service, Admin Services, can help.
Admin Services allows you to collaborate with our team of AvSight and Salesforce developers to create next-level solutions that go beyond standard support. These experts know our platform inside and out and can help you with a range of enhanced services.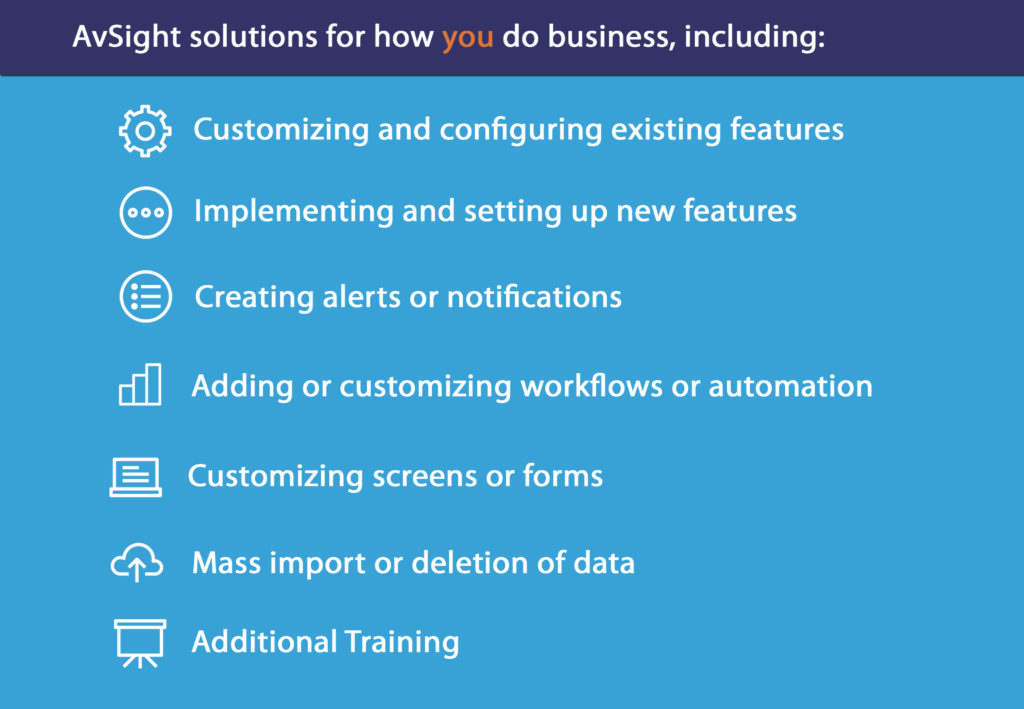 Admin Services Options
With three convenient packages, there's bound to be one that suits your needs:
Pay per individual request

Purchase a block of time at a discounted rate

Contract per month dedicated services
Experience AvSight for Yourself
Request a demo to see how our next generation aviation platform can give your company a competitive edge.
Request A Demo