Data is a vital part of any business. It often represents everything from leads and client information to company finances. In the aviation industry, keeping up with government requirements and tracking use items makes keeping your data secure even more critical. That's why data privacy and security is a core focus of the AvSight platform.
Not sure what security really means? Read this article for a crash course.
Platform and Data Security
As a platform that's built around the unique needs of aviation companies,  AvSight is designed to support the specific security and compliance requirements that our customers face.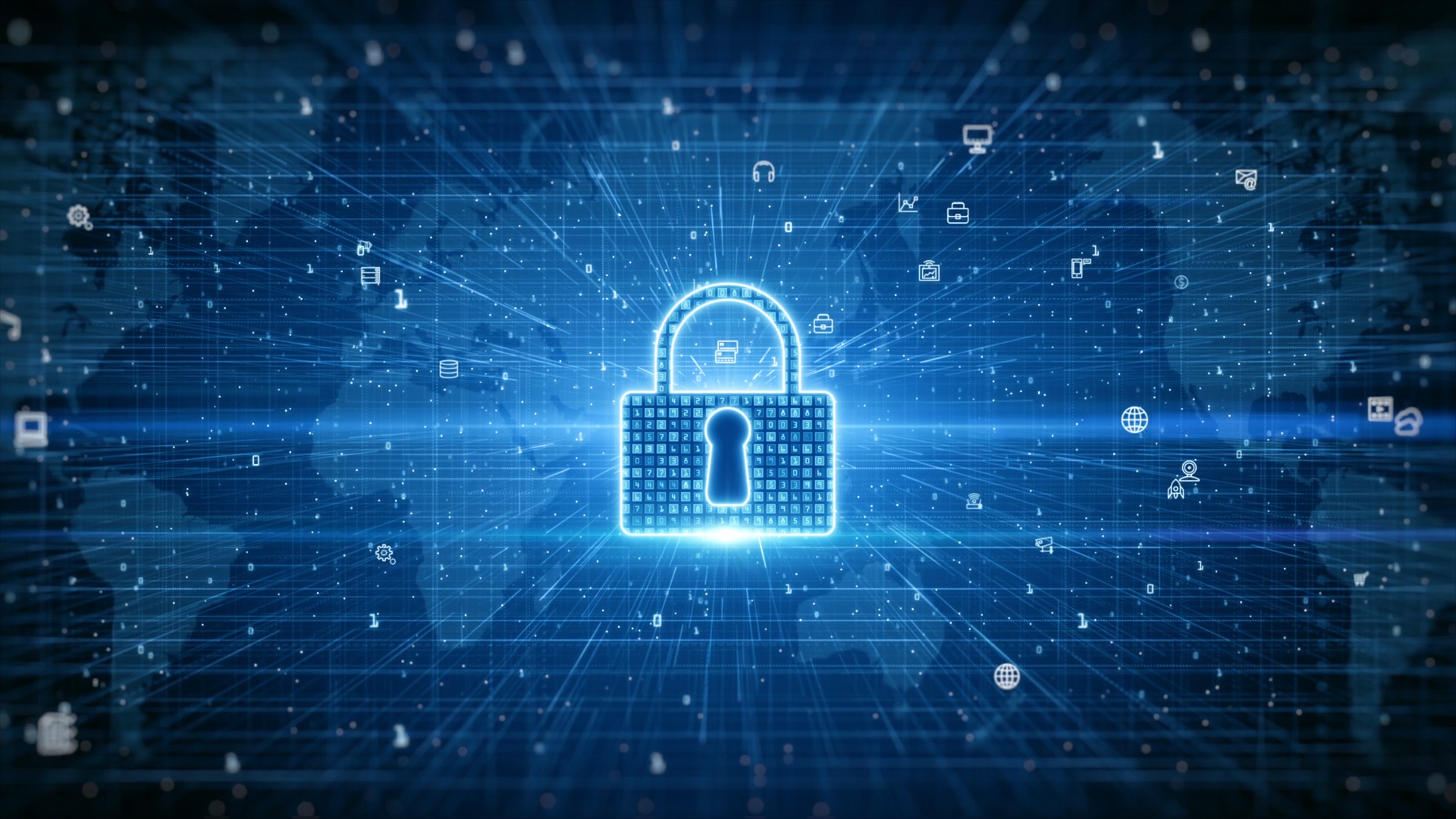 We have strict policies on customer data protection in place to provide our customers with the peace of mind that their data will never be accessed, captured, re-sold, or moved outside of their AvSight environment. 
In addition to AvSight's own security features, our platform is built on salesforce.com's industry-leading cloud infrastructure, allowing companies to leverage the existing certifications provided by Salesforce to meet or exceed some of the most stringent security requirements. For our government and defense-related customers, AvSight can be deployed within Salesforce.com's government cloud where required.  
Application and User Security
Security Roles
AvSight is designed to secure your data both externally and internally. Role-based security profiles and templates allow for precise control of your users' functions and fields within the AvSight platform. The setup of new users is simple, and individual user's rights can be adjusted when needed.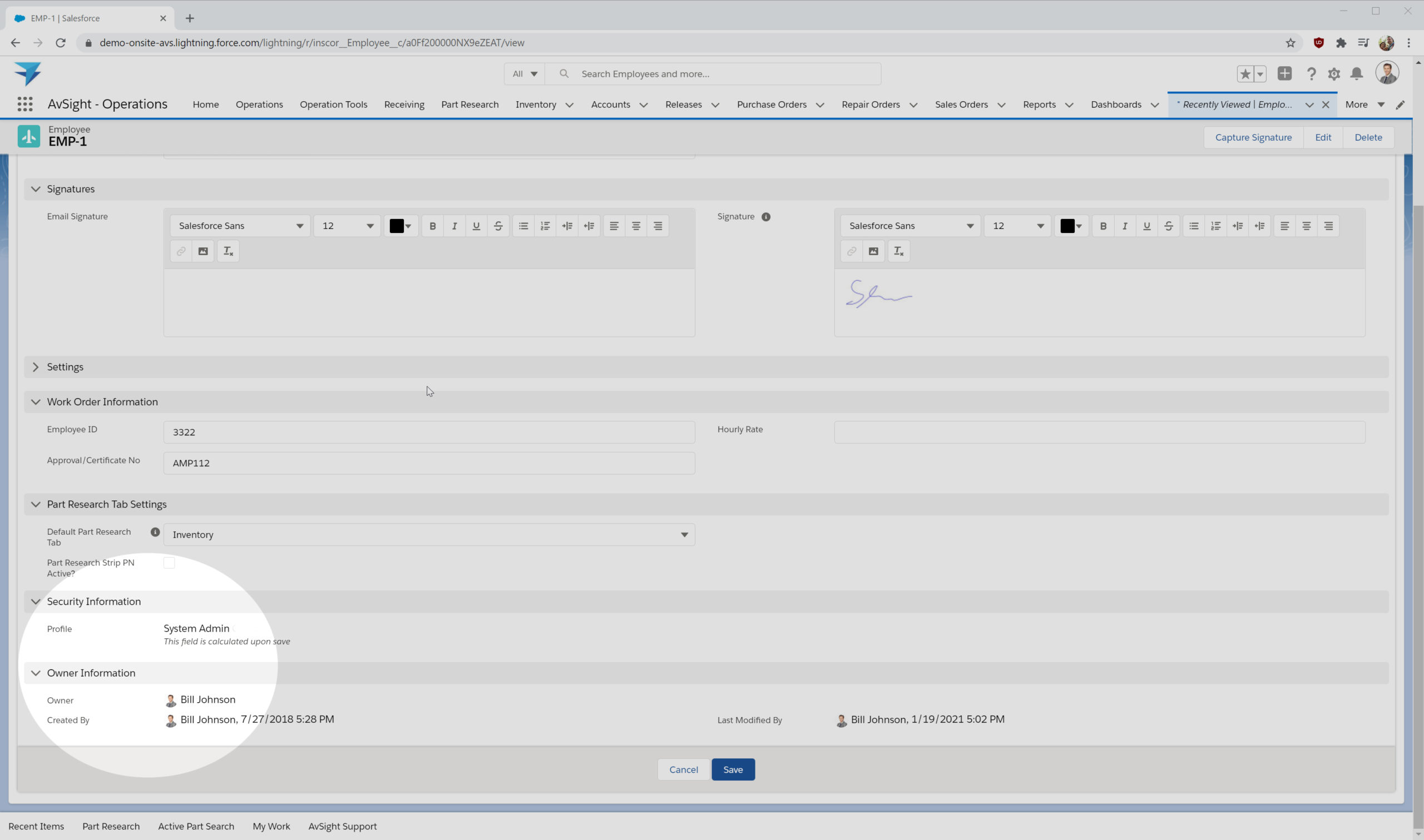 Interface
AvSight's configurable interface means that administrators can customize customer layouts throughout the platform. Fields can be made read-only or completely removed based on your organizational preferences. This way,  users don't have to be presented with data that is not required to support their role. This creates a streamlined and more user-friendly experience, and prevents unnecessary exposure of sensitive data. 
Data Accuracy
Data accuracy is just as important as security. So in addition to securing data, AvSight comes equipped with features to make sure that your data is accurate. Ensure that critical data elements are always captured by  marking standard and custom fields as "required". Our easy to use interface allows you to create simple or complex validation rules for any field in the system. For example: verify that phone number fields match a phone number format, conditionally require data based on status, and much more. 
Detailed Audit Trails
 Our system automatically maintains detailed digital audit trails throughout the platform for many fields. This allows for easy reporting on who, when, and "before and after" values.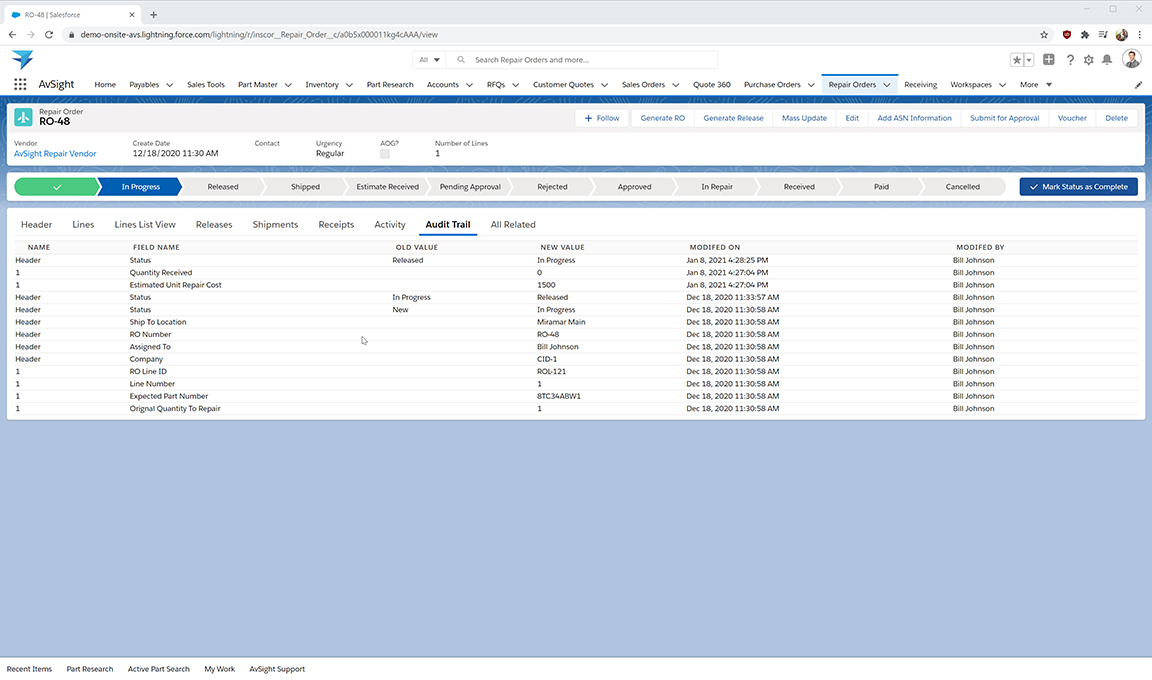 Experience AvSight for Yourself
Request a demo to see how our next generation aviation platform can give your company a competitive edge.
Request A Demo