Managed Repairs Made Simple
There are few aspects of running an aviation supply business that are as notoriously frustrating or fraught with potential miscommunications as a managed repair. Coordinating communications, approvals, billing, and timelines among three parties is no small feat. In this article we'll take a look at these four key aspects of managed repair and demonstrate how AvSight's functionality streamlines this process, improving accuracy and saving valuable time.
Communication
Back and forth conversations between customers, service providers, and employees are, at best, difficult to keep organized and accessible. At worst, this can lead to miscommunications, lost approvals, and expenses that can't be recouped. AvSight links all of your customer information, including communications, repair orders, sales orders, and quotes in a single customer record. This makes it simple to access all information and files pertaining to a particular customer in one location.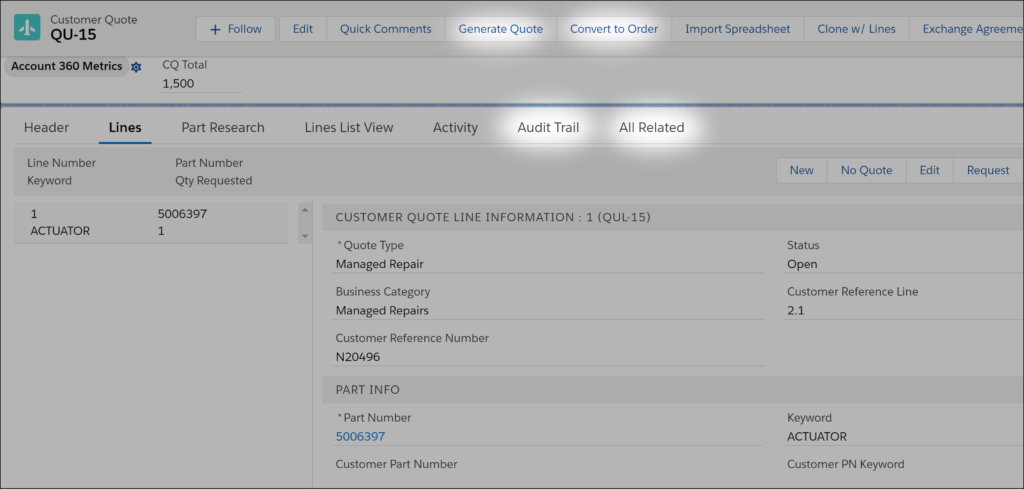 Approvals
Did I communicate the service provider's estimate to the customer? Have they seen it and signed off on it? Did they authorize the full scope of recommended repairs? Answering these sorts of questions usually involves frantically shuffling through stacks of paperwork and emails. With AvSight you'll never have to search for the answers again.
Our electronic approval system and customer portal allow customers to log in and see the status of their order and approve or reject items with a single click. A record of all approval actions is stored within that customer's account so that you can easily reference this information.
Billing
When you're juggling billing and payments to and from customers and service providers, organization is key. AvSight keeps allows you to manage these transactions all in one place.
Timelines
With the ever-increasing pace of business and life, people are much more likely to establish relationships with vendors who offer web-based, self-service options. This is a boon to companies as well – imagine how much time you would save if you didn't have to drop what you were doing to take a call every time a customer needs a routine update. AvSight's portal makes it simple for customers to view repair status, projected delivery dates, and more.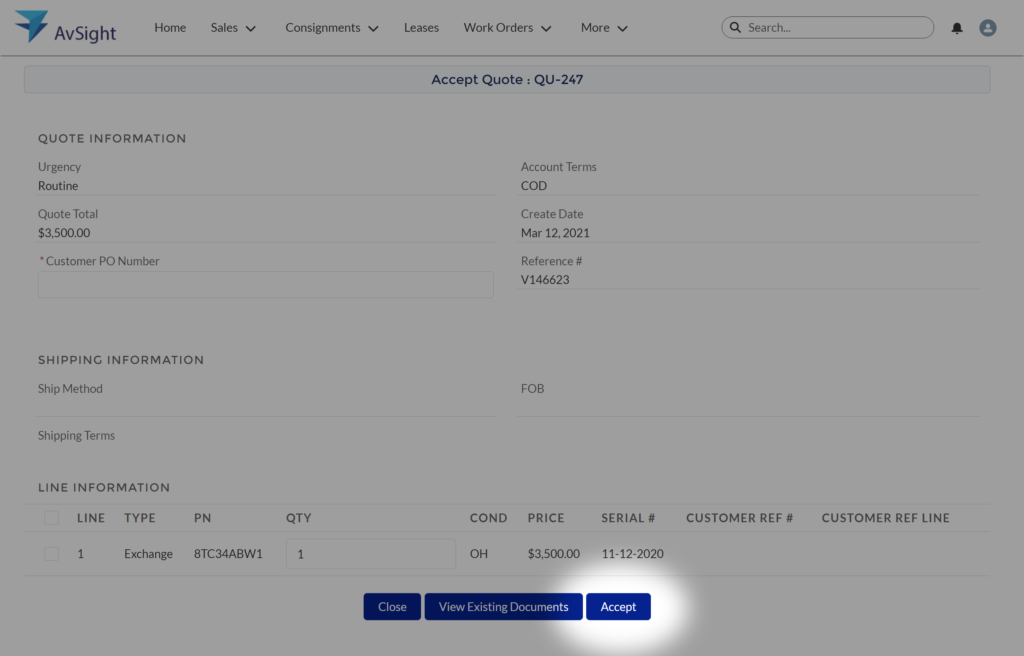 Experience AvSight for Yourself
Request a demo to see how our next generation aviation platform can give your company a competitive edge.
Request A Demo