Meet the AvSight Team – Jake Charrette
You already know AvSight has the best software platform in the industry, but did you know that we also have some of the best people? In this month's employee spotlight, we'll introduce you to AvSight's Regional Sales Manager for Western North America, Jake Charrette.
Tell us a little about your professional background.
The majority of my professional career I have been involved in sales. My father ran a number of car dealerships when I was growing up, so I started detailing cars after school when I was about 15. Eventually I began working in sales and had a million and one different sales jobs over the next 10 years, before finding a home in aviation.
How did you get into aviation?
In my mid 20s, I realized that I was bouncing around job to job, without finding anything that grabbed my interest enough to make it a career. My good friend, John Snyder, and I used to have weekly brainstorming sessions where we would analyze our lives and careers. During one of these meetings, John mentioned that he thought I would really enjoy working in aviation.
I began working at STS, which was an awesome place to work. I worked really hard, met with a lot of success, and made some lifelong friends. The entire aviation community is very special with so many great people. It's a very unique and fun industry – I hope to work in aviation for the rest of my career.
How long have you been with AvSight?
I joined AvSight in June of 2021.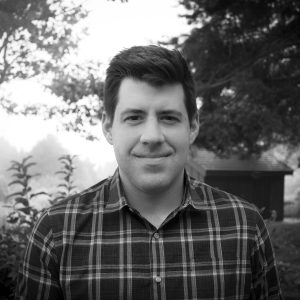 Role – Regional Sales Manager
Based in –  Reno, NV
At AvSight Since – 2021
What drew you to the company?
Systems and processes always interested me, especially in aviation. During my time at STS, we used one of the legacy ERP systems that have dominated the market for the last 20+ years. Even though I was very comfortable using it, I always thought about how outdated it seemed to be and how the technology never evolved. Anytime I traveled onsite to visit my MRO customers, I would ask them about their ERP system and would receive similar feedback.
When I heard about AvSight and researched it, I was impressed with the system and could see if would take off quickly. I wanted to get on the boat early. Coincidentally, my good friend, Ryan McComas, was working for AvSight at the time and let me know they were hiring a Western North America Sales Manager. I applied and was hired. It was tough to leave STS, but it was the right move – sometimes in life you've just got to trust your gut.
Favorite…
Beverage – Espresso
Animal – Orca
Athlete – Steve Yzerman
Way to Relax – Anything Outside
Sports Team – Detroit Red Wings
Where are you based?

Just south of Reno, Nevada.
What's your perfect day off?

Waking up before the sun and heading outside with an iced black coffee – no matter the weather, and spending the day hiking and skiing around Lake Tahoe. Then I'd wrap things up by watching the Detroit Red Wings hockey game and of course, see them get a win.
Do you have any hobbies?
I spend a lot of time on landscape and nature photography, ice hockey, skiing, and hiking. I also enjoy traveling to new places.
Do you have any pets? 
I love dogs, but travel too much to have one right now. But I'll play with any dog that will give me the time of day.
Anything else you'd like to share?
We really are here to help you at AvSight.  Give me a call on my cell, 772-285-3422, anytime you have questions or want to learn more about AvSight.  I'm happy to show you what it can do for your company. We don't believe in a high pressure environment here, so even if you are just curious or a ways away from making any changes, feel free to connect.
Connect with Jake on LinkedIn
Experience AvSight for Yourself
Request a demo to see how AvSight can take your business to the next level.
Request A Demo