AvSight Celebrates Their First Year of Partnership with Anacostia Ventures
In May of 2021,  AvSight announced its partnership with premier growth capital firm, Anacostia Ventures. This move was made after an astounding 12 month period in which AvSight experienced 400% growth, with the goal of providing growth capital to enable even greater market expansion and product development. One year later, we're proud to say that AvSight has realized these goals by tripling our customer base and adding over 600 new features and improvements to the AvSight platform. And this is just the beginning. In the following interviews,  AvSight CEO, Scott Loescher and Anacostia Ventures Chief Investment Officer, Steve Canton share their insights on the past year and plans for further growth.
Steve Canton – It's the Strongest Software Application in the Industry
"We don't make investments lightly. But we will continue to invest heavily in AvSight. The ROIs are so good, the management team is so strong, and Scott Loescher is a terrific CEO."
– Steve Canton, Chief Investment Officer, Anacostia Ventures

Scott Loescher – The Real Benefit is Partnership
How has working with Anacostia Ventures been beneficial for AvSight?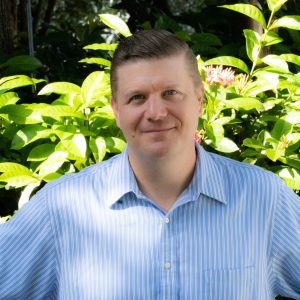 As we've continued our rapid growth over the last 3 years, we were looking for a solid partner to help us grow even faster. We were approached by a number of firms that could provide capital, but the real benefit to working with Anacostia is the actual partnership. Our partners at Anacostia, Steve Canton and Michael Bertamini, have decades of experience growing incredibly successful global enterprises.
This experience means that they have been able not only provide the financial backing and capital to grow even faster, but to working together with us to tackle larger issues. Their perspectives, based on truly brilliant business experience, have been invaluable as AvSight continues to grow.
What growth has AvSight experienced as a result of this partnership?
Over the last 12 months, we've almost tripled in size across the board – the number of employees, our customer base, the number of licenses, and other metrics. It's really been a phenomenal partnership for us, our employees, and our customers.
What future AvSight developments are you looking forward to?
We're currently working with some of the largest aftermarket companies in the industry, so it's been great to see how AvSight has been adopted and how it's being used at the various companies. Since AvSight is so flexible, each customer can configure it to their needs, so I'm always amazed with the ideas our customers have to improve their business.
"We're innovators – we're never going to be satisfied with what we have and stop growing. With this team, our customers are going to continue seeing AvSight get better and better."
– Scott Loescher, CEO, AvSight

We're currently working on launching an AvSight user group, along with in-person events, to allow our customers and our internal team to share innovative solutions and learn to use AvSight more fully. I love having this kind of open culture. When customers are able to provide us with direct feedback and learn from one another, it leads to a better product and a better experience for everyone.
Can you share an example of an innovative use of AvSight?
As an OEM Salesforce partner, our platform integrates seamlessly with thousands of apps on the Salesforce App Exchange. One of our customers, Seattle Aviation Solutions, took advantage of this to integrate an app that supports collections. They've been able to combine that functionality with AvSight to completely automate their collections process, saving them a ton of time. I would have never thought about using the platform for that – but it works!
What benefits will customers continue to see from the AvSight & Anacostia partnership?
The partnership has allowed us to add to our development and product team and bring in some of the smartest people in the industry. These are people with decades of experience working in the aftermarket business, and it's really been enjoyable seeing what that team keeps coming up with.
We've been developing AvSight for more than 5 years, so our platform is very mature and offers a lot of robust functionality. But we're innovators – we're never going to be satisfied with what we have and stop growing. With this team, our customers are going to continue seeing AvSight get better and better.
Experience AvSight for Yourself
Request a demo to see how our next generation aviation platform can give your company a competitive edge.
Request A Demo