AvSight Partners with Kellstrom Aerospace
AvSight announces the implementation of their platform with global aviation aftermarket leader, Kellstrom Aerospace.
Boone, NC – AvSight, the leading software platform in the aviation aftermarket space, is pleased to announce their partnership with Kellstrom Aerospace, a leading international Aviation Life-Cycle Cost Management solutions provider.
AvSight CEO, Scott Loescher shares the company's enthusiasm about the project. "It is exciting to see AvSight in use at one of the premier international aviation aftermarket companies. We are looking forward to seeing our solutions implemented at Kellstrom facilities worldwide."
The AvSight platform is now live at Kellstrom's inventory management business units, with plans to roll it out across the company's other business units in the coming months.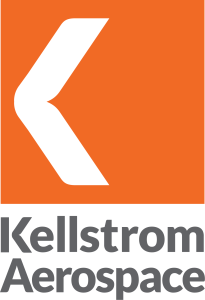 "The team that developed AvSight has extensive experience in the aerospace aftermarket industry, and they really understand the key drivers required to support our customers"
– Oscar Torres,
CFO, Kellstrom

"During the evaluation, one thing that really stood out to us was the platform [Salesforce] on which AvSight is built," says Kellstrom CFO, Oscar Torres. "It will enable us to stay on the leading edge of technological advancements while also continuously improving efficiency and functionality aimed at providing world-class customer service and support."
AvSight's aviation specific design is another key benefit for Kellstrom. Torres adds, "The team that developed AvSight has extensive experience in the aerospace aftermarket industry, and they really understand the key drivers required to support our customers."
Although Kellstrom is still in the initial stages of the process, it has already identified opportunities for increased efficiency utilizing the AvSight platform. Regarding the interdepartmental visibility provided by AvSight, Director of IT, Chris Strasser says, "We are able to reduce the number of emails, while improving communication. This will continue to have a significant positive impact on our product delivery."
About AvSight
Established in 2018, AvSight is aviation's most innovative complete software platform. This revolutionary platform was designed by industry veterans specifically to meet the needs of aviation aftermarket suppliers and MRO facilities. AvSight combines inventory management, quotes, repairs, sales orders, and accounting into one seamless flexible application. For more information on AvSight, visit avsight.net
About Kellstrom Aerospace
Kellstrom Aerospace is one of the largest supply chain partners to leading OEMs, airlines, leasing companies, financial institutions, air transport operators and MROs worldwide. Differentiated by its operational heritage, on-hand relevant inventory and parts management emphasis, Kellstrom Aerospace provides instant access to one of the world's largest and most comprehensive inventories of new and pre-owned aircraft parts for engine and airframe heavy maintenance, phase checks and line maintenance.
Kellstrom Aerospace offers an unparalleled level of cost-effective aftermarket solutions, including OEM parts distribution & OEM services, pre-owned parts distribution, commercial aftermarket parts provisioning and sunset fleet services, technical services, consignment management, repair management, overhauled rotable component programs, whole aircraft/engine asset leasing & trading, and fleet provisioning programs based on real world experience. Kellstrom Aerospace provides 24/7/365 AOG and JIT support covering all service offerings. For more information on Kellstrom Aerospace, please visit: www.kellstromaerospace.com.
Press Contact:
Hannah Myers | Director of Marketing, AvSight
828-216-6688 | hmyers@avsight.net
Experience AvSight for Yourself
Request a demo to see how AvSight can take your business to the next level.
Request A Demo