Aeroxchange Integration is Here
One of the core philosophies at the heart of AvSight's design, is a desire to simplify and optimize work flow. One way we do this is by listening to our customers about what manual and repetitive tasks occupy their team's time. Typically, these are low ROI tasks that distract from more profitable areas of their business, and are great candidates for automation.
We recently had the opportunity to develop one such solution – integrating key Aeroxchange functionality with AvSight. This integration makes it possible for AvSight users to seamlessly exchange data with Aeroxchange AeroBuy — including quoting, sales, sales modifications, shipments, and invoicing, from within the AvSight platform.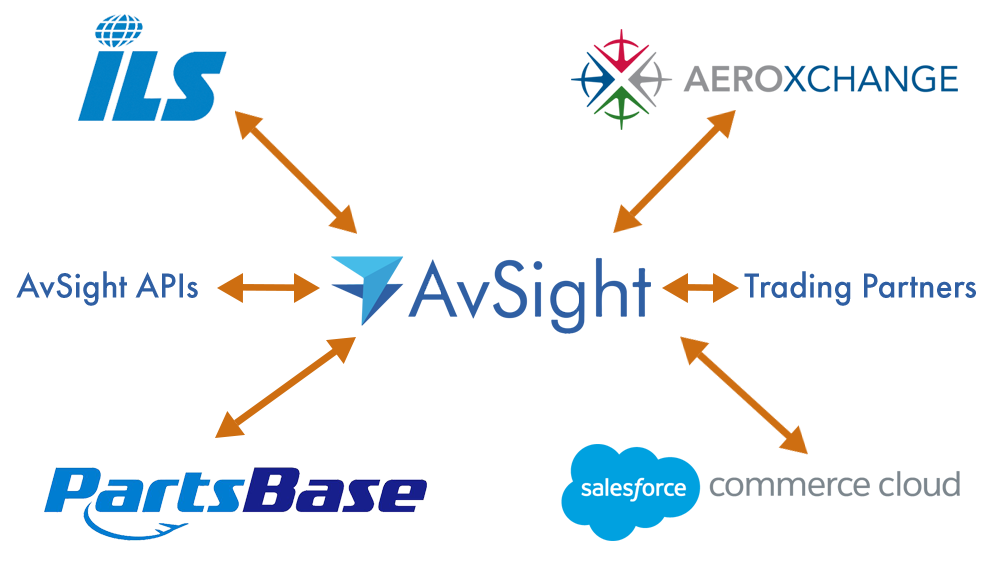 Quote 360 allows you to rank and access all of  your quotes in one place, so you can prioritize your best opportunities.
With Quote 360, AvSight's powerful quote management tool, AeroBuy RFQs can even be automatically scored based upon the criteria your team deems most important. This will allow you to focus on leads with the most potential, such as those where all requested parts are in stock and those where customers have a high sales to quote ratio, giving your company a competitive edge.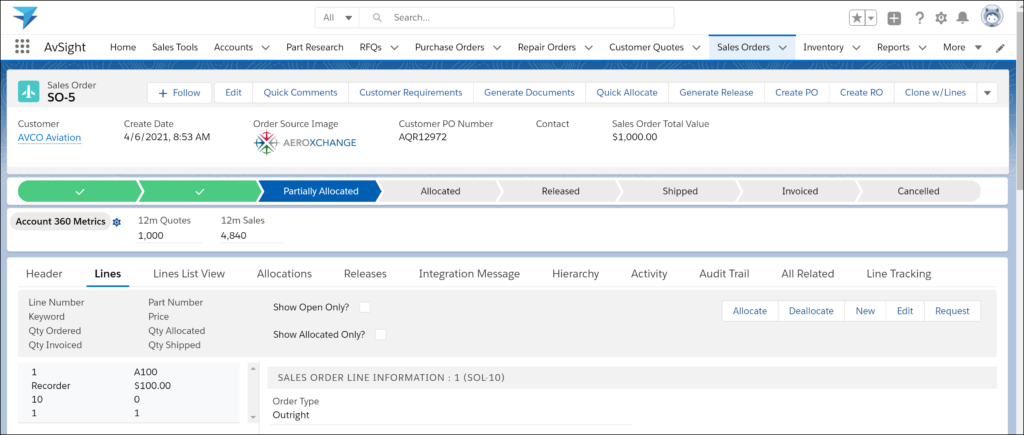 Automated quote and sales order creation allows your team to close deals more quickly and reduces errors.
We're excited to see how this partnership will enable AvSight users to focus on the most profitable aspects of their business.
Experience AvSight for Yourself
Request a demo to see how our next generation aviation platform can give your company a competitive edge.
Request A Demo