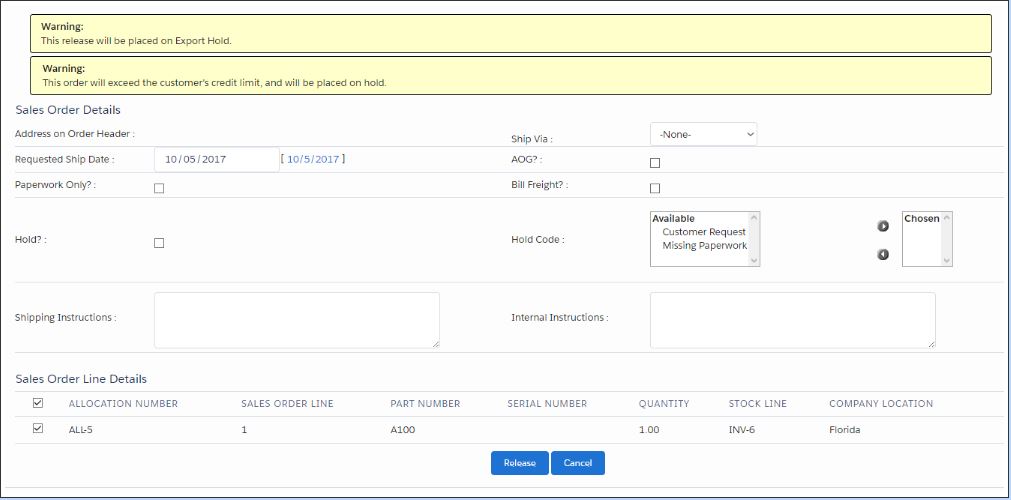 Export Control is now built into AvSight. Whenever a release is generated, a company defined set of rules are run against all the parts on a release or a customer on a release. If any, or all, match an export hold requirement, the release is put on hold. To release, a new Permission Set has been created labeled "Allow Export Approval" has been generated. Only users with this permission set are able to release an export hold.
An order cannot be shipped while currently on Export Hold.
Experience AvSight for Yourself
Request a demo to see how our next generation aviation platform can give your company a competitive edge.
Request A Demo